Kondal Reddy, MS-CLTR, CCRC, ND-PASQ, MBBS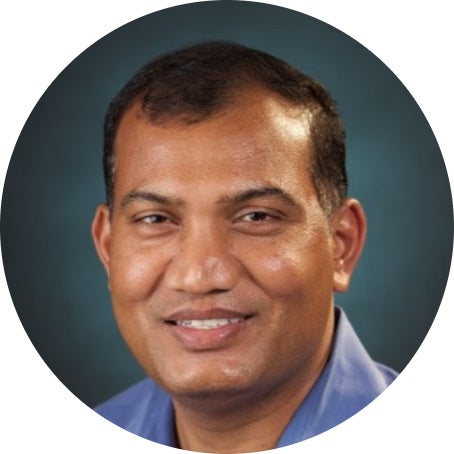 Executive Certificate in Patient Safety & Quality
Summer 2020 Graduate
What's your background? What has your life been like since the Georgetown EMCQSL program?
My background is an ECMFG certified foreign medial school graduate. I also have a MS in CLTR (Clinical and Translational Research) from Georgetown University. I have also done various prerequisite coursework from Montgomery College with the hopes of getting into a PA (Physician's Assistant) program. Currently I am a Department of Defense Contractor working with The Geneva Foundation on an exciting COVID-19 vaccine trial. I am grateful for the man concepts and fundamental principles of safety and clinical trials that I have learned from my studies at Georgetown University.
How did your time in the EMCQSL program help prepare you for your current career?
All of my coursework and my clinical research background have enhanced my ability to work in clinical research settings. I have come to value and appreciate how the principles of patient safety and ethical conduct of research are important in clinical research.
What advice do you have for students looking for future careers or future programs to apply to?
I would highly recommend this program to anyone, not only because of the course content but the interactive and responsive nature of the faculty. I had the opportunity to experience great mentorship form one of the faculty of this program for my MS CLTR program. I wish I had known about this program earlier as I would have joined it as soon as it became available.