Faculty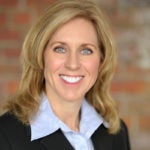 Carole Hemmelgarn, MS, MS in Patient Safety Leadership
Program Director, Executive Masters in Clinical Quality, Safety and Leadership
Instructor of Medicine, Georgetown University
Carole Hemmelgarn, MS, MS, is the Director for the Executive Master's program for Clinical Quality, Safety & Leadership at Georgetown University, and the Senior Director, Education for the MedStar Institute for Quality & Safety. Carole graduated from Colorado State University with a degree in Speech Communication. She received a master's degree in Patient Safety Leadership from the University of Illinois at Chicago, and a second master's degree in Health Care Ethics from Creighton University. She was an adjunct professor at the University of Illinois Chicago for ten years teaching in their master's program for patient safety. Ms. Hemmelgarn is involved in patient safety work across the country.  She sits on the Leapfrog Patient & Family Caregiver Expert Panel, Board of Quality, Safety and Experience at Children's Hospital Colorado, Pediatric Sepsis Outcomes Collaborative at Children's Hospital Colorado, Clinical Excellence Council for Colorado Hospital Association, and the Board of Directors for the Collaborative for Accountability and Improvement. Her passion resides in transparency and communication after medical errors, the power of storytelling in health care, and the aftermath endured by providers, patients, and families when medical harm transpires.
"This program adapts to the ever changing healthcare environment. When COVID- 19 hit and the racial unrest these important events were included in our class discussions." ~ Carole Hemmelgarn, Speaking about Course CQSL505 Interprofessional Experiences, Communication & Simulation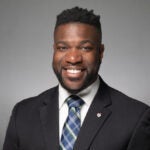 Bryan O. Buckley, DrPH, MPH
Assistant Professor of Medicine, Georgetown University
Dr. Bryan O. Buckley is a multi-dimensional healthcare professional, educator, and researcher in healthcare delivery system redesign, performance improvement, and change management. He has training and demonstrated success applying various performance improvement, leadership, strategy, and change management methodologies. Currently, Dr. Buckley is a Research Fellow with Medstar Health's Institute for Quality and Safety (MIQS), where he contributes to translational health service research to improve the diagnosis and treatment of cardiovascular disease in women, and on a study that aims to improve diagnostic teamwork and measurement of diagnostic opportunities. He holds a Doctor of Public Health (DrPH) from Harvard T.H. Chan School of Public Health focused on management, strategy, leadership, and organizational change. Before his doctoral studies, Dr. Buckley worked at a state hospital association, where he was responsible for the codesign and leadership of state-wide patient-safety and quality improvement (i.e., MHA Keystone: CAUTI Collaborative and MHA Keystone: Care Transitions), efforts that engaged 132 hospitals to focus on safety culture, person and family engagement, readmissions, health equity, healthcare-associated infections (HAIs), adverse events, and group learning events. As a member of the American Public Health Association, he has served as a Board Member of the Black Caucus of Health Workers, Action Board representative, Governing Councilor and Policy Committee Chair for the Community Health Planning & Policy Development (CHPPD) section. In addition to his DrPH, he holds a Bachelor of Science degree (BS) in Microbiology from Michigan State University and a Master of Public Health (MPH) with a concentration in Infectious Diseases and Administration from Michigan State University's College of Human Medicine.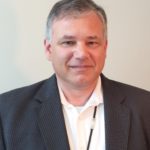 Richard "Tony" Calabria, MA in Experimental Psychology, CPHQ, CSSBB
Instructor of Medicine, Georgetown University
Mr. Richard (Tony) Calabria is currently the Clinical Quality and Regulatory Programs Director for the Department of Quality & Safety at MedStar Health. Mr. Calabria holds a BS is Psychology and a MA in Experimental Psychology and is a Certified Professional in Healthcare Quality and Certified Lean/Six Sigma Black Belt. He has over 15 years of experience in healthcare quality and process improvement. Throughout his career, Mr. Calabria has facilitated and led clinical quality improvement initiatives and serves as a subject matter expert for CMS and HSCRC Pay for Performance Programs, such as VBP/QBR and HAC/MHAC, as well as for publicly reported metrics, such as Leapfrog and CMS Star Ratings. Mr. Calabria is active in the Healthcare Quality Community as a board member for the Maryland Association for Healthcare Quality and as a faculty member of the MedStar Institute for Quality and Safety.
"The Quality Improvement Methods course, offers students a unique opportunity to learn about and use many of the Quality Improvement Tools that are commonly used throughout healthcare. Many tools and methods are covered, along with an opportunity to apply select methods to hypothetical or real-life situations that student may face as a Quality Leader. Additionally, this course aligns with the National Association for Healthcare Quality standards and prepares students for the Certified Professional in Healthcare Quality Exam. A certification that many healthcare employers find desirable or are now requiring." ~ Tony Calabria, speaking about Course CQSL503- Quality Improvement Methods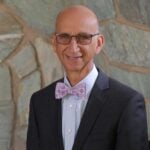 David L. Dull, MD, MMM, CPE, FAAPL
Associate Professor of Medicine, Georgetown University
David completed his undergraduate degree at DePauw University and his medical degree at Wayne State University School of Medicine. Following an internship in Internal Medicine at University of Iowa. He completed a residency in Anesthesiology and fellowship in Pediatric Anesthesiology at University of Iowa. He taught at University of Iowa for 2 years rising to the rank of Assistant Professor before transitioning to private practice in Grand Rapids MI. For more than 20 years he provided direct patient care to surgical patients in Grand Rapids, while also serving in multiple different leadership and executive roles, including Chair for a Department of Anesthesiology, President of the Michigan Society of Anesthesiologists, Director for the Michigan Board of Medicine, President of the Medical Staff, Perioperative Medical Director, Vice President for Quality and Safety, and Interim Chief Medical Officer. In 2012 he left Grand Rapids to serve first as the Chief Medical Officer for 2 hospitals within the Ascension Health System and later as the CMO for 2 hospitals within CommonSpirit Health. During his career he has participated in and led the creation of multiple undergraduate and graduate medical education programs. Most recently he worked for the ACGME as CLER site visitor helping teaching hospitals across the United States improve the clinical environment.
David is the founder and President of Probitas Healthcare Advisors LLC and Compass Executive Coaching, where he focuses on clinician leadership development, and helping physician and other healthcare leaders solve their most pressing problems and achieve their professional goals. He is a certified executive coach through the Center for Executive Coaching, an ICF approved training program
David earned his Masters of Medical Management degree from Carnegie Mellon University. He has authored multiple book chapters and peer reviewed articles. He has lectured nationally and internationally on the topics of quality, patient safety and the role of influence in change management initiatives.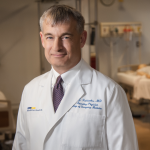 Rollin J (Terry) Fairbanks, MD MS FACEP CPPS
Professor of Emergency Medicine, Georgetown University
Dr. Fairbanks is vice president and chief quality & safety officer at MedStar Health, professor of emergency medicine at Georgetown University, founding director emeritus of the National Center for Human Factors in Healthcare, and he practices emergency medicine at the MedStar Washington Hospital Center in Washington, DC. Dr. Fairbanks is the senior quality, safety, and infection prevention leader at MedStar Health, a ten-hospital, 300 outpatient site health system with 31,000 employees in the Washington DC and Baltimore, Maryland region. He is a healthcare safety innovator, who has brought safety science approaches which are common in other complex high-risk industries into the healthcare environment. A safety engineer prior to entering medical school, Dr. Fairbanks has authored more than 150 publications and edited a book on healthcare safety, safety science, and human factors engineering, and used his research funding from the National Institutes of Health, Agency for Healthcare Research and Quality, Office of the National Coordinator in Health IT and several foundations to influence the way the nation's healthcare industry approaches safety. Dr. Fairbanks has served in safety advisory roles for several national organizations and for the United States, British, Spanish, and Australian governments. A former paramedic, EMS Medical Director, general aviation pilot, and safety engineering researcher, Professor Fairbanks earned a thesis-based master's degree in industrial systems engineering with a human factors/safety engineering focus at Virginia Tech, completed Medical School at VCU's Medical College of Virginia, and residency training in emergency medicine at the University of Rochester where he was chief resident and won the New York State Emergency Medical Services Physician of the Year Award for his pioneering work in EMS safety. He completed the Wharton School's Physician Leadership certificate, and the National Patient Safety Foundation's HRET Patient Safety Leadership Fellowship. Dr. Fairbanks is recognized internationally for his innovative work in healthcare safety. He has been listed in Becker's Hospital Review "Top 50 Experts Leading the Field of Patient Safety" and was recently recognized with the 2021 Robert L. Wears Patient Safety Leadership Award. His leadership in keeping patients and healthcare workers safe during the COVID-19 pandemic was recognized by the Medical Society of the District of Columbia's John Benjamin Nichols Award for outstanding contributions toward improving the health of the community on May 14, 2021.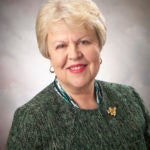 Christine Goeschel, ScD, MPA, MPS, RN
Professor of Medicine, Georgetown University
Dr. Christine (Chris) Goeschel is a system leader at MedStar Health, currently as Assistant Vice President in the MedStar Institute for Quality and Safety (MIQS) and inaugural Director of the Center for Improving Healthcare Diagnosis. She is keenly interested in cultivating clinical and administrative leadership to improve the science of health care delivery and in improving the diagnostic process.
A professor in the Georgetown University School of Medicine, Dr Goeschel also serves as Associate Faculty in the Johns Hopkins Bloomberg School of Public Health, where she co-directs a required course in the Master of Hospital Administration program.
In addition to her Doctor of Science in Health System Management, Dr. Goeschel earned two Masters' degrees: one in Public Administration and another in Pastoral Studies.
Dr. Goeschel has published more than 70 articles and several book chapters related to quality and patient safety, and the measurement and evaluation of safety efforts.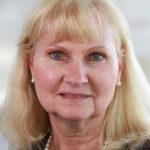 Mary Herold, EMCQSL, RN, CPPS
Instructor of Medicine, Georgetown University
Mary currently serves as Lead Scientist for Booz Allen Hamilton. Mary's background is in patient safety, clinical risk management, nursing leadership, and medical device safety. She is one of the first graduates from the Executive Master Program for Clinical Quality Safety and Leadership at Georgetown University. Some recent work includes providing Healthcare Subject Matter Expertise (SME) input and delivery for the Defense Health Agency's (DHA) COVID-19 Response. She supported the facilitation of the transition of multiple Medical Military Treatment Facilities under the DHA purview. Mary currently works with the Veterans Health Administration in continuing their Journey to High Reliability. She is passionate about ensuring we provide our patients and their loved ones with a clinical culture that supports quality and safe care. Mary was instrumental in standing up the first Patient Family Advisory Council for Quality and Safety (PFACQS) at MedStar Georgetown University Hospital and continues to serve in her new role as a community member. Mary had the privilege of working with facilities throughout MedStar Health to investigate safety concerns and imbed safety principles into their daily work; through the training and use of High-Reliability Organization principles.
Sadaf Kazi, PhD
Assistant Professor of Medicine, Georgetown University
Sadaf is a research scientist at the MedStar Health National Center for Human Factors in Healthcare at the MedStar Health Research Institute. Her research interests focus on investigating how complex, adaptive systems influence the nature of cognitive work, and designing tools and processes to improve safety in safety-critical environments. Sadaf applies theories from cognitive ergonomics such as prospective memory, interruptions, and situation awareness to improve medication safety.
Sadaf earned her doctorate in engineering psychology from the Georgia Institute of Technology. Through her prior experience at the Johns Hopkins Armstrong Institute for Patient Safety and Quality, she has hands-on experience in engaging with clinicians through qualitative and quantitative research methods.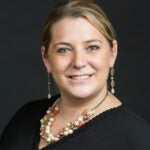 Kristen Miller, DrPH, MSPH, MSL, CPPS
Associate Professor of Emergency Medicine at Georgetown University School of Medicine
Kristen Miller, DrPH, MSPH, MSL, CPPS is the Scientific Director of the National Center for Human Factors in Healthcare at MedStar Health, Associate Professor of Emergency Medicine at Georgetown University School of Medicine, Affiliate Faculty at Georgetown Innovation Center for Biomedical Informatics, and Adjunct Faculty at Catholic University Department of Biomedical Engineering. Dr. Miller is a clinically oriented human factors researcher focusing on medical decision making, informatics, and the assessment of medical interventions with an emphasis on usability, human error, and patient safety. Her research interests also include an evaluation of the ethical, legal, and policy implications of health information technology and digital health tools. Her portfolio includes federally funded work from the National Institutes of Health, Agency for Healthcare Research and Quality, Office of the National Coordinator for Health Information Technology, Centers for Disease Control and Prevention, National Science Foundation, and the Society to Improve Diagnosis in Medicine. Dr. Miller received her bachelors degree in public health studies from Johns Hopkins University, a masters degree in occupational health and safety and a doctorate in public health from Texas A&M University School of Public Health, and a masters degree in healthcare law from the University of Maryland Francis King Carey School of Law. Her experience includes a post-doctorate with the Department of Veterans Affairs National Center for Patient Safety, experience with multiple healthcare systems including the Veterans Health Administration, Johns Hopkins, and Christiana Care Health System. Dr. Miller is an influential promoter of programs that further the career of early-career research scientists and female professionals in research and public health. She has current and previous teaching experience at the Catholic University in the Department of Biomedical Engineering, University of Michigan-Flint in the Department of Public Health and Health Sciences and as invited faculty for an international summer school on e-Health and m-Health sponsored by the Association of Computing Machinery Special Interest Group in Computer Human Interaction which took place in Dublin, Ireland and Stockholm, Sweden.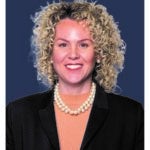 Crystal Morales, MS in Patient Safety Leadership, BSN
Instructor of Medicine, Georgetown University
Crystal Morales is the Director of Nursing Wellbeing for MedStar Health. She is also an active faculty member for Academy for Emerging Leaders in Patient Safety: The Telluride Experience. She has been a Georgetown instructor for the Executive Master's program for several years.
She has a strong and extensive background in healthcare management, research, and education. Crystal skillfully managed MedStar Health's High Reliability Program, and led efforts to develop and implement the Care for the Caregiver program, the Patient Communication Consult Service, the event review process after adverse events, and many other safety efforts, establishing herself as a safety content expert and trusted partner. Most recently Crystal was selected to take part in the MedStar Nursing Leadership Development Program, in partnership with Wharton.
Crystal also has a Master's Degree focused in Patient Safety Leadership from the University of Illinois at Chicago.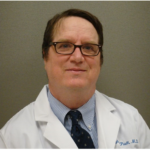 Douglas E. Paull, MD, MS, FACS, FCCP, CHSE, CPPS
Associate Professor of Medicine, Georgetown University
Dr. Paull graduated from Duke University with degrees in zoology and medicine. He underwent general surgical training at the New York Hospital Cornell Medical Center and cardiothoracic surgical training at the University of North Carolina in Chapel Hill. He received his master's degree in Patient Safety Leadership from the University of Illinois at Chicago. He is a Veteran of the United States Air Force. He served as an Assistant Professor of Surgery at Wright State University School of Medicine and the Veterans Administration (VA) Medical Center in his hometown of Dayton, Ohio. From 2008 to 2018, he worked at the VA National Center for Patient Safety in Ann Arbor, Michigan, sequentially as Co-Director of Medical Team Training, Director of Patient Safety Curriculum, Director of Medical Simulation, Senior Medical Officer/Deputy Director, and as Acting Chief Officer. He is the author of multiple publications on the topics of surgery, patient safety, team training, simulation, high-reliability healthcare organizations, and graduate medical education. He is an Adjunct Clinical Associate Professor of Medicine at Georgetown University Schools of Medicine and serves as a Field Representative for the Clinical Learning Environment Review (CLER) Program at the Accreditation Council for Graduate Medical Education (ACGME).
"Like the students, I share the challenges of balancing professional responsibilities with the opportunities afforded by participation in a graduate education program. 'So, what brings me back semester after semester?' The students. And the sincere belief that they represent our future patient safety leaders." ~Doug Paull, speaking about course CQSL501- Introduction to Patient Safety & Quality

Raj Ratwani, PhD
Associate Professor of Medicine, Georgetown University
Dr. Ratwani is the Director of the MedStar Health National Center for Human Factors in Healthcare and an Associate Professor of Emergency Medicine at the Georgetown University School of Medicine. As a director he oversees the Center's vision and strategy and has overall responsibility for Center activities. He is also an active applied researcher serving as principal investigator on numerous grants and contracts, including two research project grant (R01) awards from the U.S. Department of Health and Human Services (HHS), which are among the most prestigious grants. Raj has expertise in health information technology, usability and safety, interruptions and workflow, data visualization, and modeling. Raj's research has been funded by the Agency for Healthcare Research and Quality (AHRQ), National Institutes of Health (NIH), The Pew Charitable Trusts, and industry partners. His work has been published in high-impact journals such as The Journal of the American Medical Association (JAMA) and Health Affairs and has influenced both policy and frontline clinical practice. His research has been featured by Politico, Fortune, Kaiser Health News, National Public Radio (NPR), and many other media outlets. He serves on the federal 21st Century Cures Act Health Information Technology Advisory Committee and has testified to the U.S. Senate Health, Education, Labor, and Pensions Committee. He holds a doctorate in human factors and applied cognition and was a National Research Council post-doctoral fellow at the U.S. Naval Research Laboratory. He enjoys spending time with family, traveling, distance running, and tennis.
Judit M. Szolnoki, MD, MS in Patient Safety Leadership
Instructor of Medicine, Georgetown University
Dr. Szolnoki is a practicing clinician, a board certified pediatric anesthesiologist. She earned her medical degree from Semmelweis University, Hungary and completed a Master's of Science in Patient Safety Leadership program. She has experience leading quality improvement and patient safety programs at both hospital and national level. Her organizational leadership experience includes leading a large group of medical faculty at a nationally ranked academic hospital. Her professional interests include change management, leadership development and personal coaching. Dr. Szolnoki has been in a teaching capacity for over 15 years.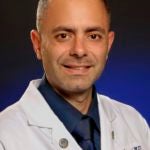 Eskandar "Alex" Yazaji, MD
Assistant Professor of Medicine, Georgetown University
Dr. Yazaji is the Chief Quality & Safety Officer, Associate Medical Director and Vice Chairman of Medicine at MedStar Union Memorial Hospital & MedStar Good Samaritan Hospital. Alex received his medical degree from Damascus University and went on to residency training in Internal Medicine at MedStar Union Memorial Hospital followed by a fellowship in Geriatric Medicine at the University of Maryland Medical Center. In 2004, he established and directed the hospitalist program at Bayhealth in Delaware until returning to Baltimore to join MedStar Union Memorial in 2008. Dr. Yazaji won multiple teaching awards by the house staff. His interests include patient safety and practicing high quality medicine. He worked on multiple quality and safety initiatives at the local level such as reducing hospital acquired complications and at the MedStar level such as Catheter-Associated Urinary Tract Infection (CAUTI), sepsis, delivery system improvements, telemetry and Mortality.
Outside work, Alex enjoys cars, watches, new technologies, traveling, dining out and playing cards.
Invited Speakers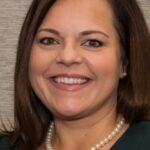 Andrea M. Brooks, DNP, MBA, FNP-BC, ENP-C
Director, Clinical Performance Improvement, MedStar Health
Andrea Brooks received her Doctor of Nursing Practice and Master of Science degrees from University of Maryland School of Nursing in Baltimore, Maryland. She completed her Masters of Business Administration from R. H. Smith School of Business at the University of Maryland, College Park. She is certified by the American Nurses Credentialing Center as a Family Nurse Practitioner and the American Academy of Nurse Practitioners Certification Board as an Emergency Nurse Practitioner. Andrea has over 15 years of clinical experience in healthcare including emergency department, urgent care settings, medical weight loss, retail clinics, and aesthetics.
In addition to her clinical expertise, Andrea is a performance-driven healthcare professional with experience in developing high-impact relationships and synergistic care delivery models. Andrea balances strategic decisions and financial stewardship with a hands-on approach to leadership- resulting in improved efficiency, cost reduction, enhanced access to care, and improved clinical outcomes. She leverages her core strengths and connections to develop new business, establish referral networks, and secure strategic affiliations.
As President of the American Academy of Emergency Nurse Practitioners, Andrea promotes high quality, evidence-based practice for nurse practitioners providing emergency care.
Her scholarly interests include emergency medicine, aesthetic medicine, process improvement methodologies, interdisciplinary team training, and leadership development. Andrea is a 2015 Nursing Leadership Institute Fellow and the 2019 recipient of the National Jeannine Rivet Leadership Award.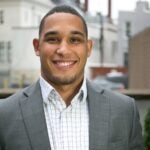 Sebastian Little
Mental Performance & Leadership Coach
Sebastian Little is dedicated to creating spaces for full self- expression and play. He operates his own coaching and consulting practice, where he partners with leaders and teams to build leadership competencies, high-performance practices, and team culture.
Sebastian worked as a consultant at the McChrystal Group, a management consulting and leadership development firm in Washington, D.C., founded by retired 4-star general Stan McChrystal. He is a graduate of Yale University and former varsity football athlete. During his Yale tenure, he partnered with the Yale Center for Emotional Intelligence as both a student and an intern, creating a curriculum on emotionally intelligent leadership. He received his ACCC professional coach certification through the Accomplishment Coaching training program.
David Mayer, MD
Associate Professor in Medicine, Georgetown University
Dr. Mayer is the Executive Director for MedStar Health Institute for Quality and Safety. He has a strong background in academia, ranging from co-executive director at UIC Institute for Patient Safety Excellence, director of UIC Masters of Science Patient Safety Leadership Program, associate dean for Education, and associate chief medical officer for Quality and Safety Graduate Medical Education. Most recently, Dr. Mayer was one of four medical professionals presented with the 2017 Humanitarian Award from the Patient Safety Movement Foundation for his lifesaving achievements in patient safety. He was also awarded with the Becker's Health 2017 top 50 people in patient safety. Dr. Mayer also founded and has led the Academy for Emerging Leaders in Patient Safety: The Telluride Experience for the last ten years.
Katy Robinson, MPT, MBA
Director, Performance Improvement Training and Education, MedStar Health
Katy is the Director for Performance Improvement Training & Education at MedStar Health. In this role she is responsible for developing a standardized performance improvement (PI) curriculum and educating associates throughout the MedStar system in PI methodology and tools.
Katy is a physical therapist by background and has 19 years of healthcare experience in all settings of the healthcare spectrum. She has had the privilege of following patients from acute care, to skilled nursing facilities, to home care and the outpatient setting. After obtaining her Lean Six Sigma Blackbelt certification in 2014, Katy left PT (other than the occasional consult for a friend in pain) to pursue PI work full time. Prior to her current role she was the Director of PI and Quality at the University of Maryland Rehabilitation and Orthopaedic Institute where she established the PI foundation for the hospital. She holds a Master of Physical Therapy and a MBA.
David M. Sine, DrBE, ARM, CSP, CPHRM
Chair, Department of Bioethics, Kansas City University School of Medicine and Bioscience
David M. Sine, DrBE, ARM, CSP, CPHRM, has more than 30 years of healthcare safety and risk management experience in private and public sector health systems. He is currently Chair of the Department of Bioethics at the Kansas City University School of Medicine and Bioscience and previously served as the Chief Risk Officer of the Veterans Administration Hospital System, is a member of The Joint Commissions' Committee on Healthcare Safety, and acts as a risk management and patient safety advisor to the National Association of Psychiatric Health Systems. David was formerly a senior staff engineer for The Joint Commission, a senior consultant for the American Hospital Association, and a vice-chair of the board of Brackenridge Hospital in Austin, TX and continues to publish in the areas of risk management, ethics, and patient safety.
Kelly M. Smith, Ph.D.
Professor, Georgetown University School of Nursing and Health Studies
Kelly Smith, PhD is the senior director of quality and safety research at the MedStar Health Institute for Quality and Safety. Dr. Smith holds a Ph.D. in physiology and pharmacology from McMaster University (Hamilton, Ontario, Canada). As an implementation scientist and health services researcher, Dr. Smith's research focuses on coproducing practical solutions to challenges of healthcare delivery with a focus on patient safety and quality improvement. Notably, she is a leading investigator in patient oriented research, forging partnerships with patients to codesign research to improve the quality and safety of healthcare delivery.
Dr. Smith has served as a consultant for the Ontario Ministry of Health and Long-Term Care and hospital systems in Southern Ontario examining access to and effectiveness of cardiovascular services in Ontario, Canada. Dr. Smith has held personnel awards and fellowships from the Canadian Institutes of Health Research, Canadian Federation of University Women, the Canadian Association of Cardiac Rehabilitation, and the Heart and Stroke Foundation of Canada. Dr. Smith is the author of several peer-reviewed publications in Annals of Internal Medicine, Canadian Medical Association Journal, Heart, Chest, Quality & Safety in Healthcare among others. She has presented her work in patient safety, quality improvement, and patient-centered approaches to chronic disease management at several national and international conferences. Dr. Smith receives research funding from the Agency for Healthcare Research and Quality, the National Institutes of Health, the Patient Centered Outcomes Research Institute, and the Gordon and Betty Moore Foundation.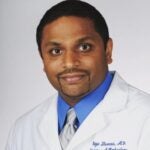 Beje Thomas, MD
Associate Professor of Medicine, Georgetown University
Dr. Thomas is an Associate Professor in the Department of Medicine at MedStar Georgetown University Medical Center (GUMC). He joined the faculty in 2018 and his primary clinical duties are with the MedStar Georgetown Transplant Institute. Prior to coming to Georgetown, he completed his transplant nephrology fellowship at the Medical University of South Carolina (MUSC) where he would remain on as faculty. While at MUSC he was the transplant fellowship director and the interim medical director of the kidney transplant program. He would move onto the University of Maryland Medical Center subsequently would be the associate nephrology fellowship director.
Dr. Thomas is passionate about medical education. He has an interest in the use of social media in education and completed the Nephrology Social Media Collaborative Internship and has produced blogposts and participated in twitter journal clubs. Here at Georgetown he is an associate member of the GUMC Teaching Academy. He has a great interest in being an alley for diversity and inclusiveness in the medical field. Dr. Thomas is a member of the inaugural cohort of the Georgetown School of Medicine's Bias Reduction and Improvement Coaching Program where he trained to discuss the science, impact, and best practices to mitigate bias. He is also a member of the Georgetown Medical School's Racial Justice Committee and the GUMC Department of Medicine Diversity, Equity, and Inclusion Committee.
Edmund A. Tori, DO, FACP, CHT
Director, The Influence Center at the MedStar Institute for Innovation (MI2)
During COVID Dr. Tori shifted the work of The Influence Center to focus on providing front-line support. He served as the Co-Lead for the Care for the Caregiver program with a focus on scaling across all 10 hospitals in MedStar Health's distributed care delivery network – helping to institute a 24/7 peer support hotline, on-the-ground Wellness Stations, regular Wellness Rounds and Wellness Office Hours, escalation pathways, and system-coordination for access to other employee resources.
Dr. Tori studies and speaks on influence and persuasion across industries. His sense of humor, use of real world experience, and deep clinical background creates a learning opportunity for his audiences that is unlike anything else they have experienced. Audiences engage, laugh, and learn and leave his presentations with concrete, actionable takeaways.
His training in influence and persuasion comes from over a decade working with experts in diverse influence domains including coaching, social sciences, direct response marketing, advertising, game design, copywriting, hypnosis, neurolinguistic programming, facial profiling, parenting, public speaking, internet marketing and others. Dr. Tori is certified in hypnosis and hypnotherapy.
In addition to this work, Ed runs several websites on health care training, influence, and humor. He has an influence coaching practice for busy professionals who want to be great parents. A father of six, he teaches entrepreneurship to children and he runs his own mobile game company.
Dr. Tori previously served as a hospitalist and as the Medical Director of the Cardiovascular Step-Down Unit at MedStar Union Memorial Hospital in Baltimore, MD where he was responsible for running peri-operative cardiac services.
Ed completed his Doctorate in Osteopathic Medicine at the Philadelphia College of Osteopathic Medicine followed by a residency in internal medicine at MedStar Union Memorial Hospital where he was both Chief Resident and Resident of the Year. Dr. Tori is Board Certified in Internal Medicine and is a Fellow in the American College of Physicians. He received his Bachelor of Arts in Africana Studies from Cornell University.
Paul Uhlig, MD
Associate Professor, University of Kansas Medical Center
Paul Uhlig is a cardiothoracic surgeon with years of experience building innovative teams to improve patient care. Paul is in clinical practice and an Associate Professor at the University of Kansas Medical Center in Wichita, Kansas. Paul has previously served at Dartmouth and Harvard, where he was instrumental in helping to build one of the first comprehensive simulation centers. Using the work of Jody Gittell on Relational Coordination, Paul has pioneered an innovative care model called Proximal Care that seeks to put the patient in the center of care and allows the patient not to simply participate in their care but actually drive their care.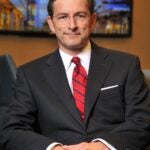 Sam R. Watson, MSA, MT(ASCP), CPPS
Senior Vice President, Field Engagement, Michigan Health and Hospital Association
Sam R. Watson, MSA, MT(ASCP), CPPS, is the senior vice president of Field Engagement for the Michigan Health & Hospital Association (MHA). In this role, Watson leads member services and develops strategic relationships with stakeholders to further the mission of the MHA. Additionally, Watson provides executive leadership for the Education division and the MHA Keystone Center.
Over the years, Watson has led numerous efforts to build collaborative relationships across multiple entities in Michigan and beyond. Most recently, co-leading the creation of Superior Health Quality Alliance, an eight-organization consortium that addresses quality and safety through federally funded contracts. Prior to being named senior vice president of Field Engagement, Watson led the MHA Keystone Center in its efforts to improve patient safety and quality, including federally funded Hospital Engagement Networks, Hospital Improvement Innovation Networks and many statewide quality initiatives, with focus areas such as surgery, obstetrics, hospital-associated infections, emergency departments, sepsis, falls, pressure ulcers, venous thromboembolism and care transitions.
Under Watson's leadership, the MHA Keystone Center was the recipient of the Eisenberg Innovation in Patient Safety and Quality Award and Dick Davidson Quality Milestone Award for healthcare improvement. Watson has recognized as one of the 50 Experts Leading the Field of Patient Safety by Becker's Hospital Review, a leading healthcare publication.
Watson currently serves on several professional organizations and committees, including the boards of directors for the Institute for Healthcare Improvement, Christian Life Services – Holland Home, Spectrum Health West Michigan, and the Michigan Homecare and Hospice Association.

Linda C Williams, RN, MSI, CHSE
Retired
Linda Williams graduated from the UCLA School of Nursing. Nursing experience spans neonatal ICU to geriatrics, public health, and pediatrics. A University of Michigan School of Information masters with a focus on human-computer interaction (HCI) led to work at the VA National Center for Patient Safety (NCPS). HCI studies are grounded in Human Factors Engineering (HFE). The mission of NCPS to diagnose and treat system failures revealed the applicability of HFE beyond computer interfaces. Successful redesigns brought an interest in spreading the methods and mission of NCPS through creation of a Patient Safety Fellowship and a VA Chief Residency in Patient Safety and Quality. As part of the fellowship, chief residency, and hundreds of faculty development workshops, Ms. Williams taught HFE and patient safety problem-solving creating a hands-on collection of troublesome medical devices. Finding the opportunity to integrate HFE studies into high fidelity simulation remains a career high. Ms. Williams has authored articles and book chapters often publishing across specialty disciplines to encourage collaborative work among clinicians, engineers, and medical reference librarians. In retirement, Ms. Williams continues work as a reviewer for the Journal of Graduate Medical Education and volunteers with the League of Women Voters.